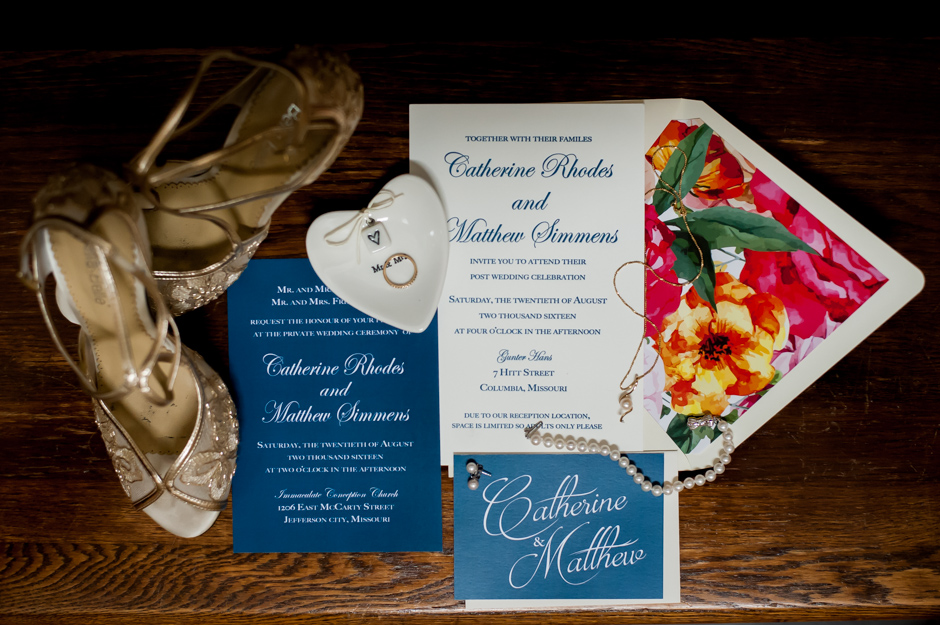 I was so excited when Catherine reached out to me about documenting her small and intimate Missouri wedding. It's always an honor when another photographer asks you to photograph her special day! It also can make you feel sick to your stomach. Truth: I always get nervous on wedding days. No matter how many weddings I photograph, each one is so special and there's always a certain amount of stress involved since I don't want to miss an important moment or mess anything up. However, just as was the case with Catherine and Matt's wedding, once I started shooting, the nerves disappeared and I just settled into my groove.
Here's another truth. This is Catherine and Matt's second wedding… to each other! They had a destination wedding, too, back in June but some special people couldn't make it so they decided to tie the knot a second time here in Columbia to include everyone in on their happiness! When she told me it would  be a small private ceremony in Jefferson City with an extended cocktail reception to follow at Gunter Hans in Columbia, I didn't need to know anymore. I love small and intimate weddings and I was sold!
I was so smitten with the colors in this wedding. I loved Matt's navy blue suit and the mix of bright and muted colors in Catherine's bouquet and cocktail reception flowers. And Catherine's dress was AMAZING. She rocked it! The small floral arrangements and simple cake were a perfect match for the intimate setting at Gunter Hans. I've wanted to shoot an event there for some time and the location didn't disappoint! It's such a unique little bar with a limited food menu and a super cool courtyard patio surrounded by neighboring brick buildings.
We thought it might rain on us at anytime that day, but the sun actually came out for part of the day and the rain stayed away. The overcast skies made for easy mid-day portraits. Since it was their second wedding, they didn't need a lot of portraits but still wanted a few outside the church and some urban shots in the alley by Gunter Hans. Of course Floyd, their sweet pup, had to make an appearance since he couldn't go with them to Florida in June.
Catherine and Matt, thanks so much for inviting to me share in this special day with you. It was an honor capture more memories for you as a newlywed couple! And because when a photographer documents another photographer's wedding, well, you just get to see a ton of photos. So enjoy this post, one of my longest to date!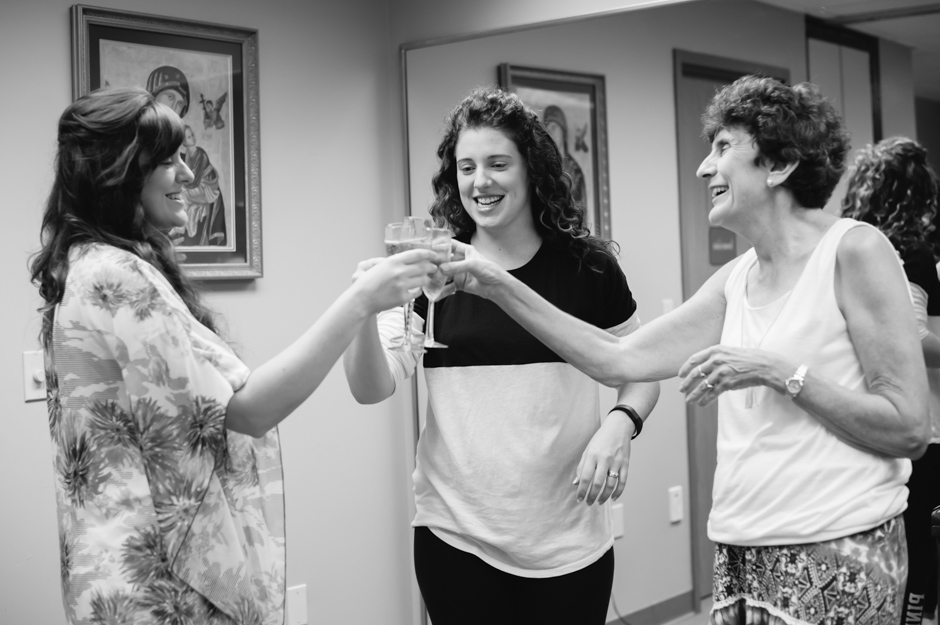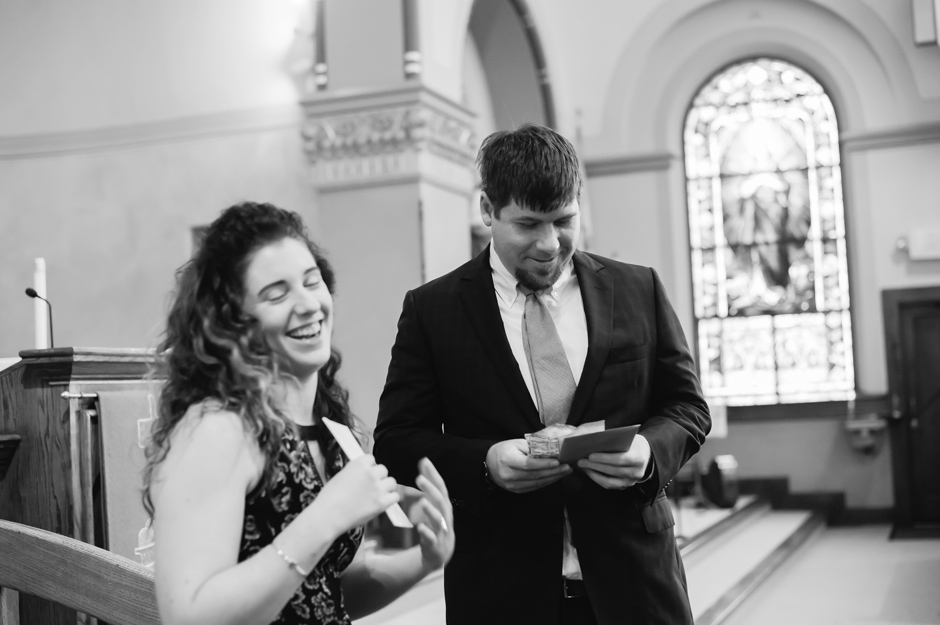 Church: Immaculate Conception Church
Cocktail Reception: Gunter Hans
Also, special thanks to these vendors for their beautiful and delicious creations!
Cake: Bleu Events and Catering
Florist: River City Florist