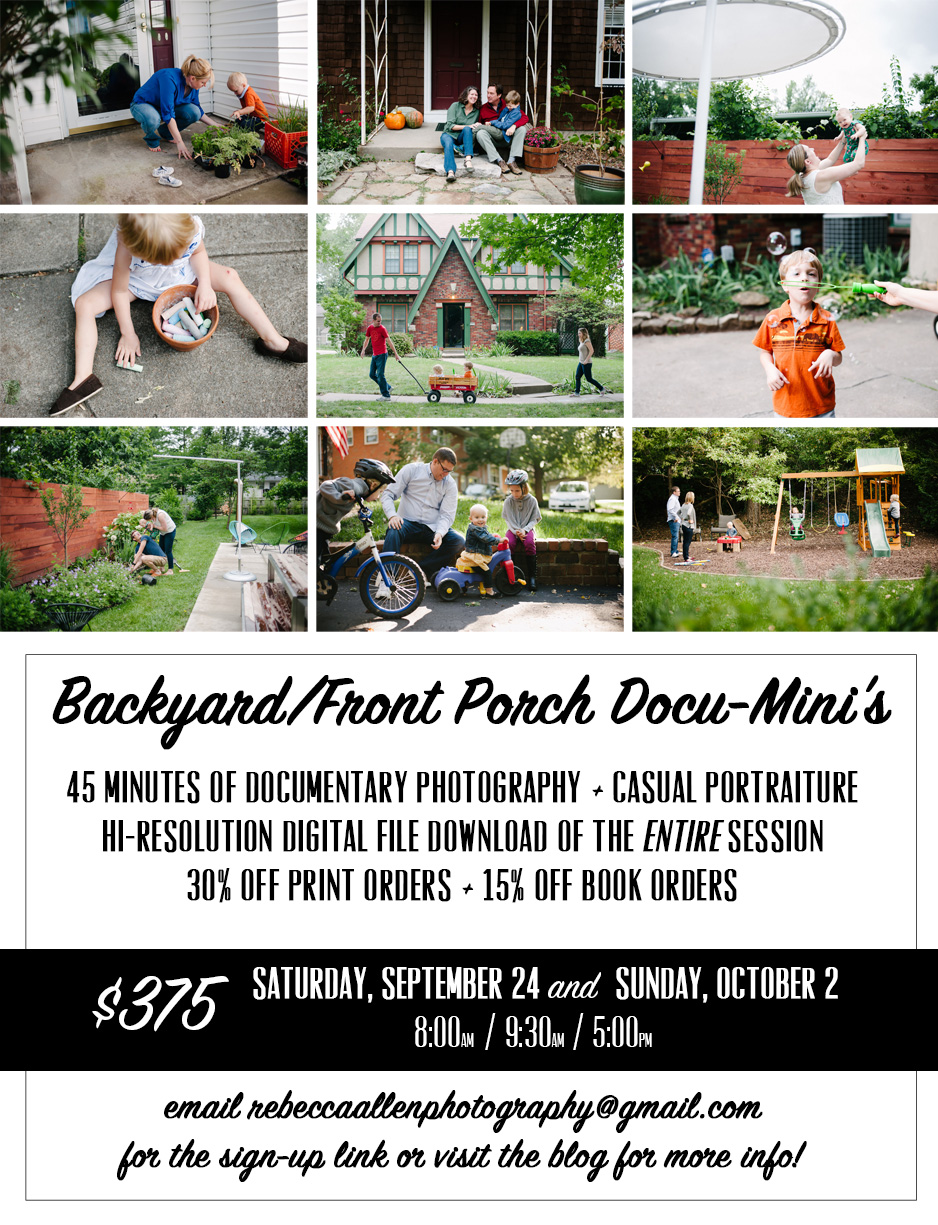 They're here! Documentary mini-sessions! I'm so excited to announce this new addition to my session offerings! These are a slimmed down version of my slice-of-life documentary family commissions and I'm so excited to be offering a limited number of sessions this fall!
These sessions are 45-minutes and will take place entirely outside (unless weather prohibits, then we will do them indoors at your home – we will NOT reschedule).
To reserve your spot, please fill out a reservation form HERE. Please read the information at the top of the form to so you don't miss any steps to secure your spot!
If you're even the slightest bit interested, I encourage you book ASAP. I anticipate these going fast, but you never know!